intumescent fire barrier for ventilated rainscreen systems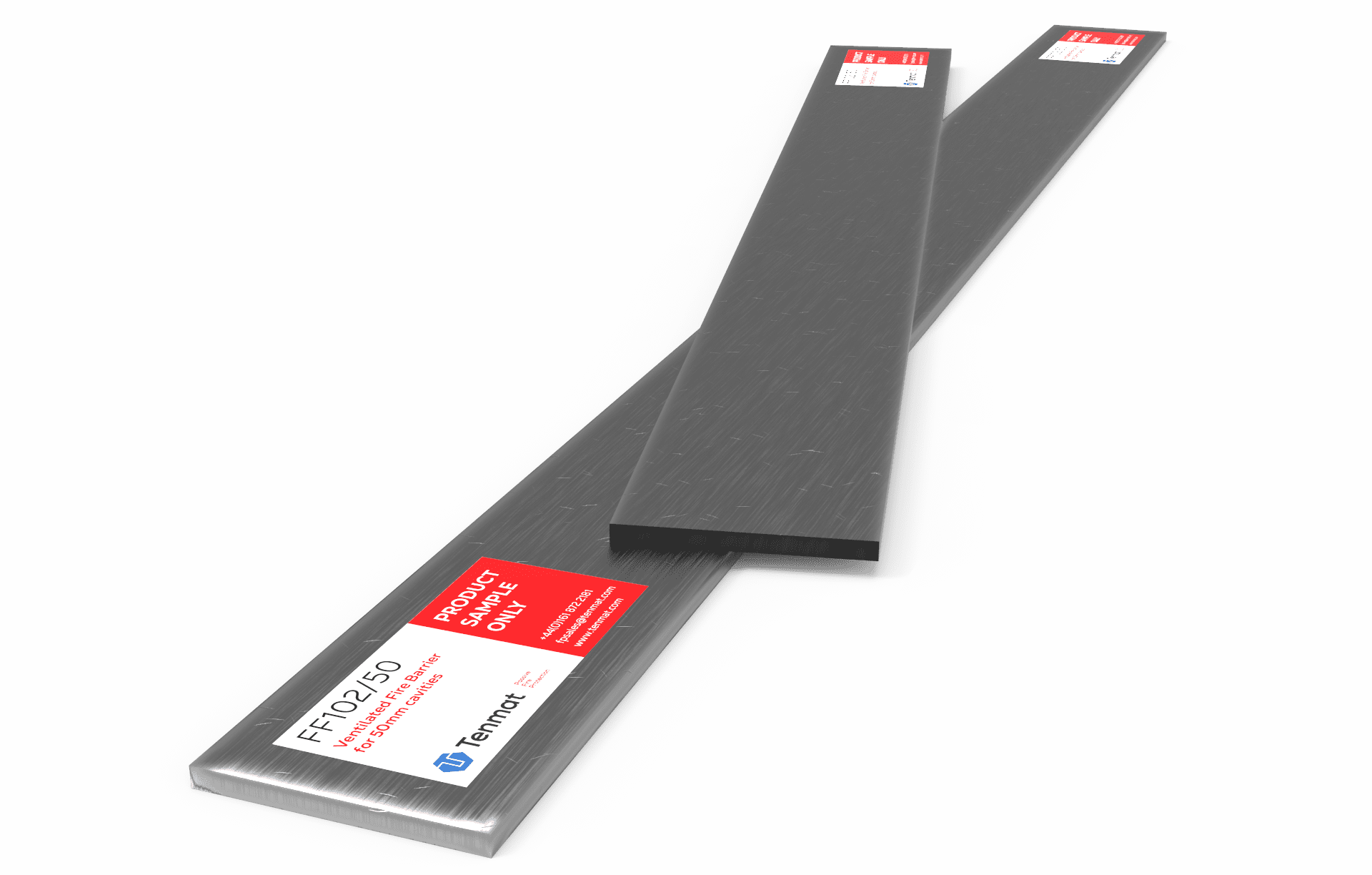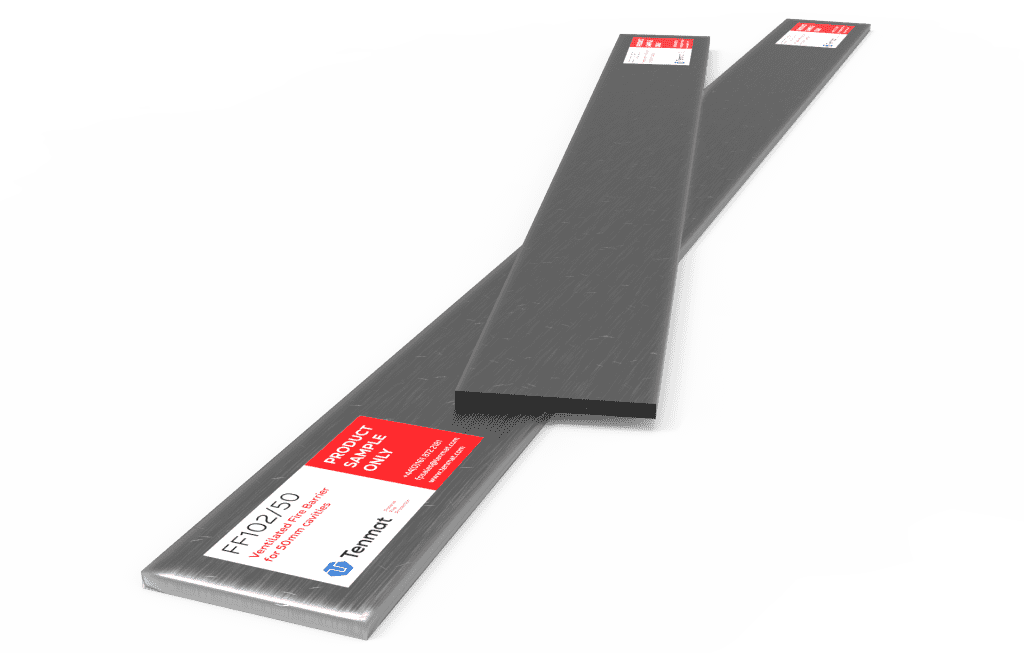 The FF102/50 Fire Blocks are rigid, high expansion intumescent strips encased in aluminum foil. The FF102/50 can be mechanically fixed both horizontally and vertically within ventilated cavities behind rain screen or cladding systems to act as a cavity fire barrier.
Modern constructions often require external cladding and rain screens to be held away from the building structure to allow ventilation and improve the building energy efficiency. This resulting cavity creates a serious fire protection threat to structures and people. The void acts like an open chimney and allows the fire to spread quickly both vertically and horizontally around the building. Modern building codes, such as the 2022 New York City Building Code, have identified this issue and are now requiring fireblocking in concealed draft openings (both vertical and horizontal) in combustible and noncombustible construction.
The FF102/50 Fire Blocks for rain screen systems are high expansion intumescent fire blocks offering industry leading performance as Ventilated Cavity Fire Barriers / 'Open State' Cavity Fire Barriers and Facade Fire Block. The products have undergone extensive fire testing, including NFPA285, and are suitable for use within the majority of construction types, enabling the versatile system to be specified with confidence and provide the installer with a simple, time saving and site friendly solution.
The FF102/50 intumescent strips are used as fire blocks at slab lines, fire blocks around windows and as fire blocks at changes in occupancy (horizontally and/or vertically). 
Length: 39.37in (1000mm)
Width: 2.95in (75mm)
Thickness: 1/4in (7mm)


Inspectors & Code Enforcement

Builders, Contractors & Developers