Until recently, the only way to fire protect and ventilate wall cavities in timber framed buildings was to use a "full fire sock" and then ventilate the sealed cavity (created by the fire sock) with weep holes and cavity trays.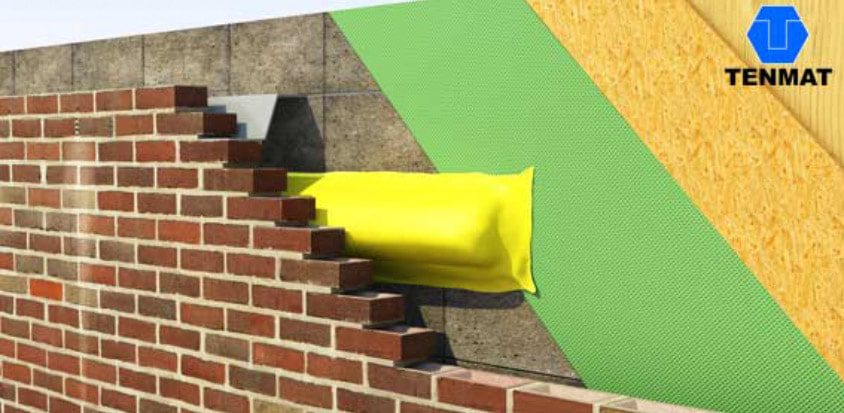 The combination of full cavity socks, weep holes and cavity trays is both expensive and difficult to get exactly right on-site, therefore there are many failures due to poor water dispersion and lack of ventilation as well as poor fire protection.
The TENMAT solution is to replace all of the old components with a single, easy to fit product.
The TENMAT Cavity Fire Barrier on a Roll, allows the wall cavity to remain open and so water dispersion and ventilation is optimised, in the event of a fire the cavity barrier seals the wall cavity, including and building irregularities for a perfect fire seal.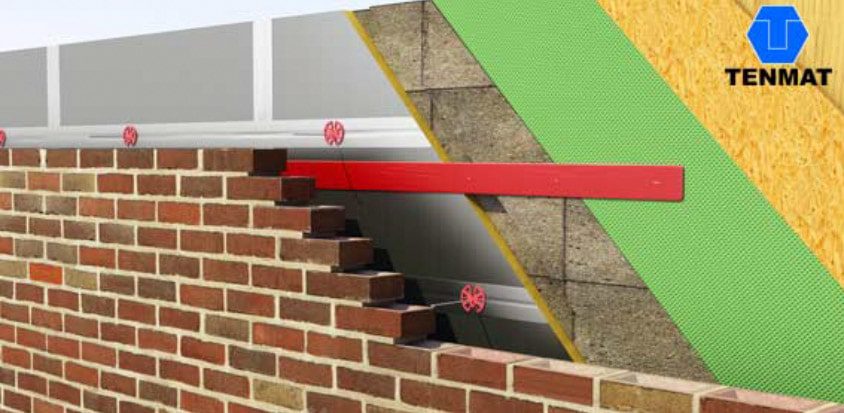 TENMAT REVOLUTIONISE FIRE PROTECTION – SIMPLE, COST EFFECTIVE, RELIABLE.
TENMAT are already supplying a number of major timber frame companies.